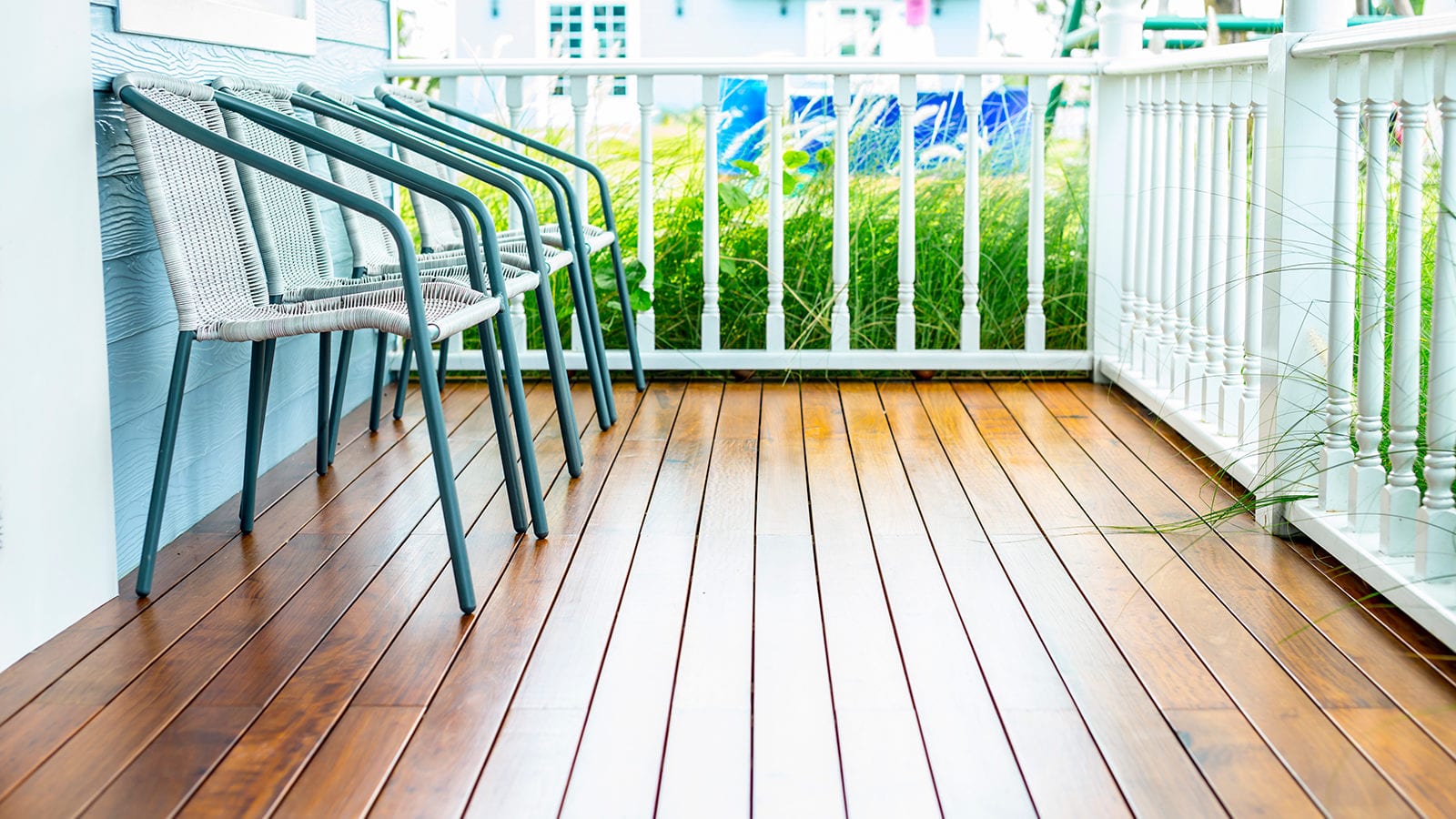 Wood Decking & Framing
When most people think of decks, they think of wood decks. Wood exudes warmth and durability that make it an ideal choice. We feature several popular pressure-treated types of woods, including tropical ironwood, cedar, and red Balau mahogany. Our consultants can work with you to select the wood to enhance your outdoor setting best and provide a high degree of weather resistance.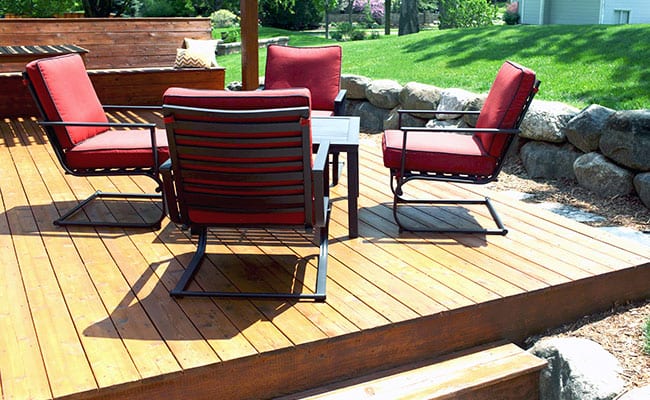 Fir Decking
Fir is a stable source of wood for decking and other exterior applications. It has a straight close-together grain, which makes it stable and strong. Fir will shrink and expand as it absorbs moisture but it returns to the same shape it was installed. This is a feature builders look for. Fir can be cut, shipped and installed on homes while it is still green.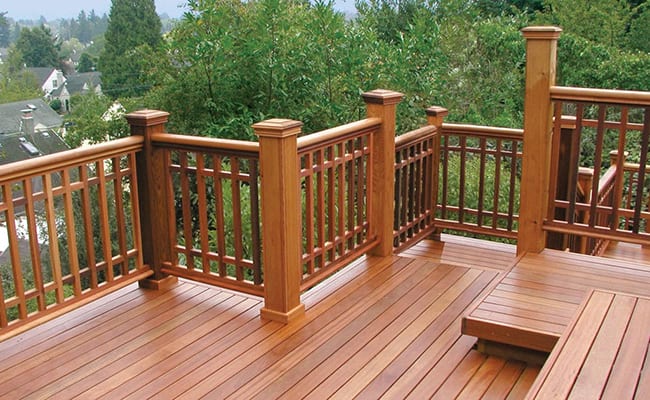 Meranti by Blue Star Decks
Blue Star has pioneered the development of beautiful, versatile, sustainable, imported hardwoods for the U.S. decking and exterior construction industry since 1985. They remain the only fully integrated manufacturing and supply source for these products, which include decking, ceiling, flooring and siding.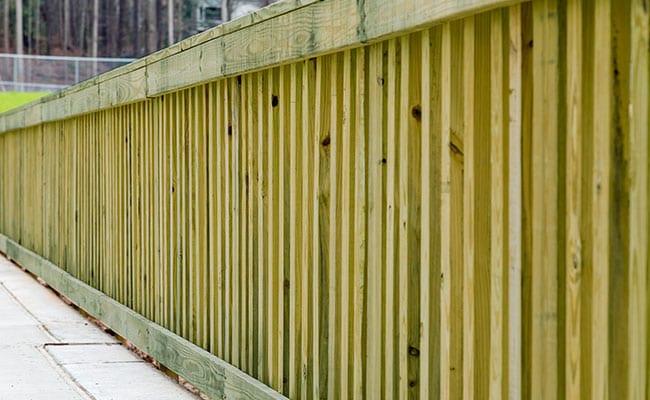 Pressure Treated SYP
Pressure treated wood contains chemical preservatives to prevent rot and insect infestation for outdoor applications such as decks. It has a long and useful lifespan of up to 40 years and is much less expensive than alternatives. The treatment process involves placing a load of lumber in a cylindrical container and then forcing waterborne chemicals into the wood under pressure.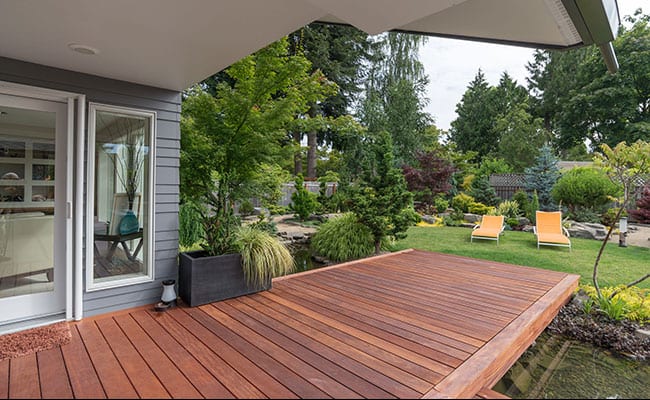 Red Balau Mahogany
Red Balau Mahogany is a popular type of decking wood used by most architects, builders and homeowners. It's a water-resistant, durable, sturdy wood and four times harder than the common redwood. It is resistant to decay, molds, insect attacks and extreme weather conditions, making it ideal for the construction of boat docks, bridges and ramps.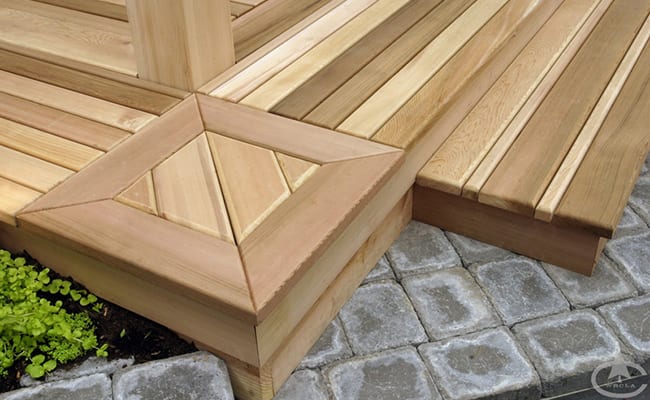 Red Cedar by Haida
Haida Forest Products has been producing the highest quality Western red cedar products for over six decades. Their more than 100 patterns and products range from straight edge and wavy edge bevel sidings, T&G panelings, clear S4S and S1S2E boards to outdoor wood appearance grade posts, poles and timbers.