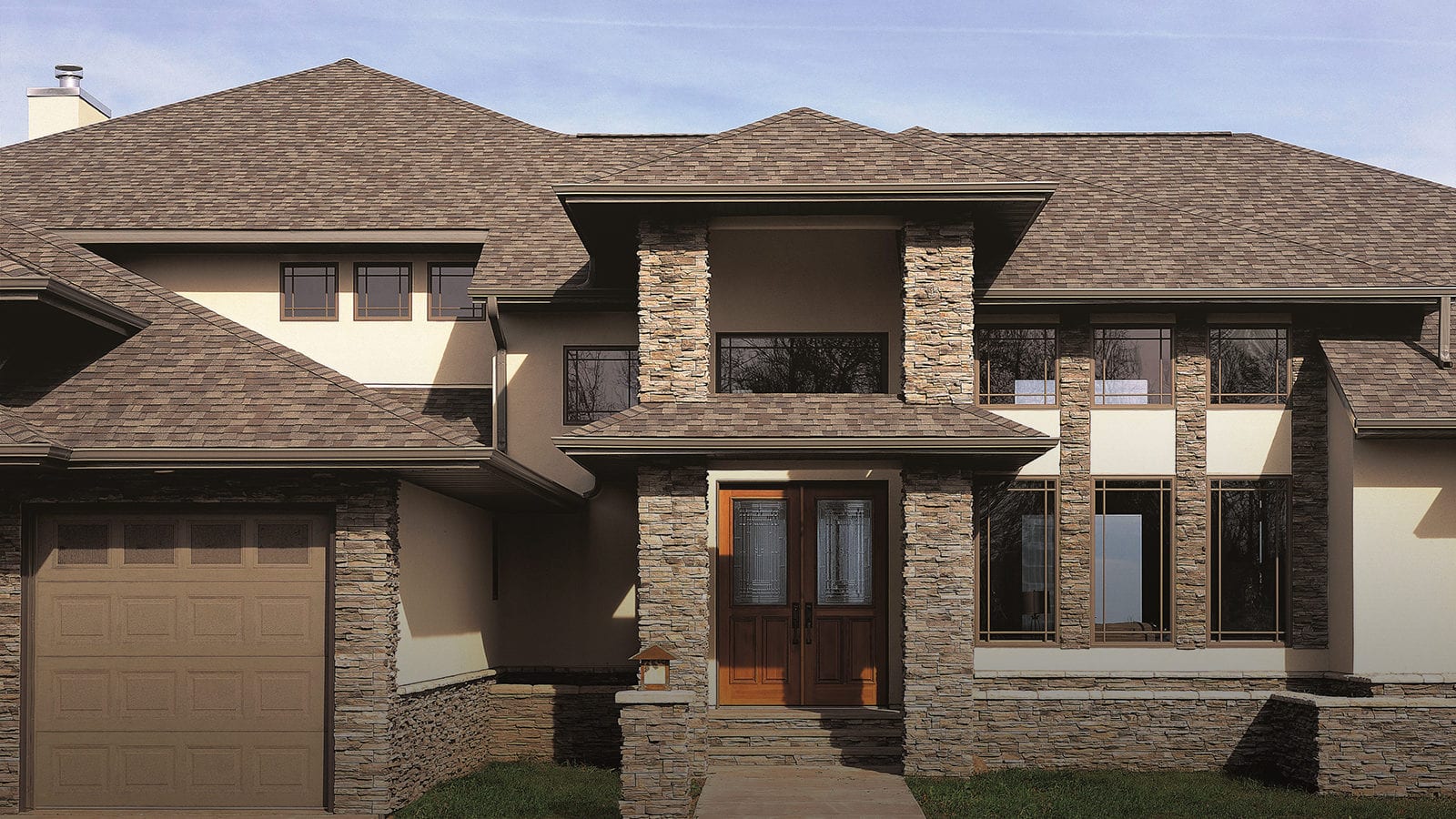 Roofing Materials
The right roof on a home or business offers not only protection but also durability and curb appeal. Moynihan carries a wide selection of roofing shingles as well as metal and composite roofing products to give you options for longevity and price. We can also special order roll roofing and copper roofing upon request and carry a full line of roof prepping and finishing products.
Roofing Prep Materials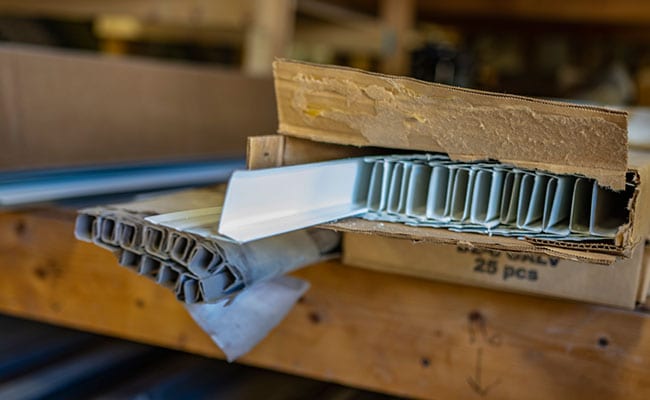 Drip Edge Flashing
Make your roofing job watertight with quality drip edge flashing. We stock aluminum standard gauge for quick delivery to our entire service area.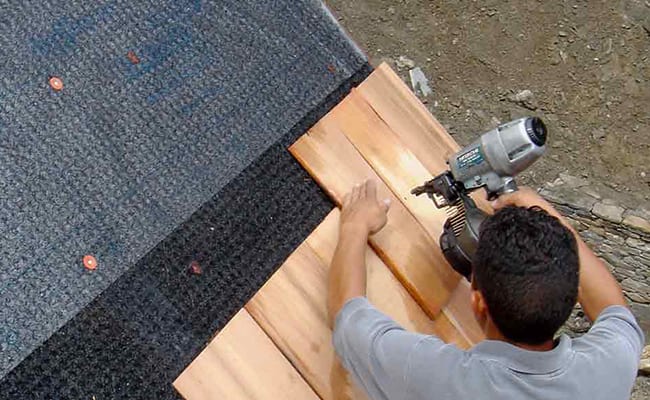 Special Order Only
Benjamin Obdyke
With a tradition of innovation in building products since 1868, Benjamin Obdyke is one of America's leading providers of high-quality roof and wall building solutions. Their roof material and wall system products enhance the building system to maximize the performance, durability and value of a building's most critical elements – its outer structure.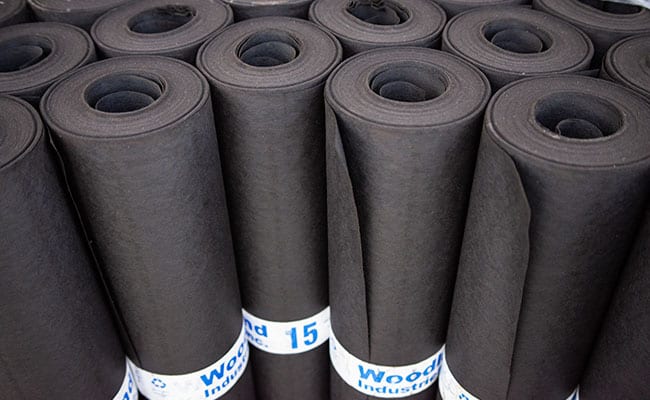 Felt Roofing Paper
Roofing felt is made from natural materials or a synthetic fiber. Its then treated with a protective coating that repels water but, allows the rolled product to allow air to pass through it. Felt roofing paper adds life to your roof and it is a requirement under many building codes.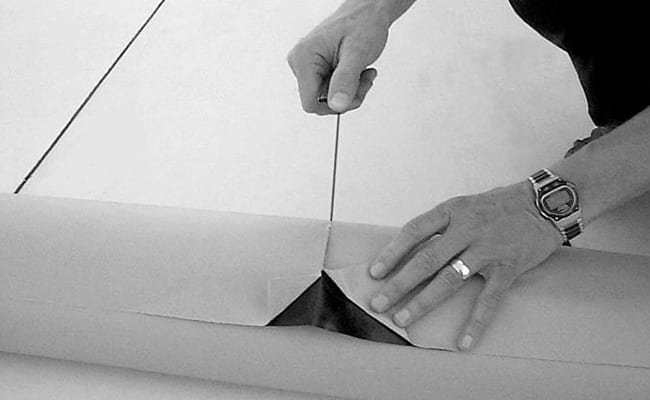 Grace Ice & Water Shield by GCP
Grace Ice & Water Shield® roofing membrane is used as an underlayment for sloped roofs to resist water penetration due to water backup behind ice dams or wind-driven rain. Grace Ice & Water Shield underlayment also offers leak protection in trouble spots like valleys, skylights, protrusions and other flashing areas.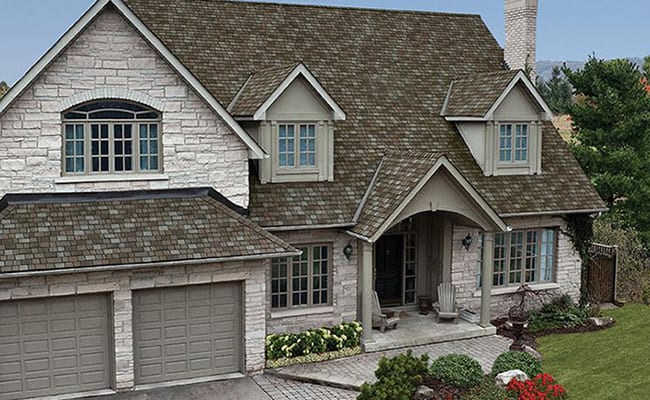 IKO
IKO is a worldwide leader in the roofing, waterproofing and insulation industry for residential and commercial markets. A family-owned business established in 1951, IKO remains firmly rooted in its founding values of craftsmanship, services and value.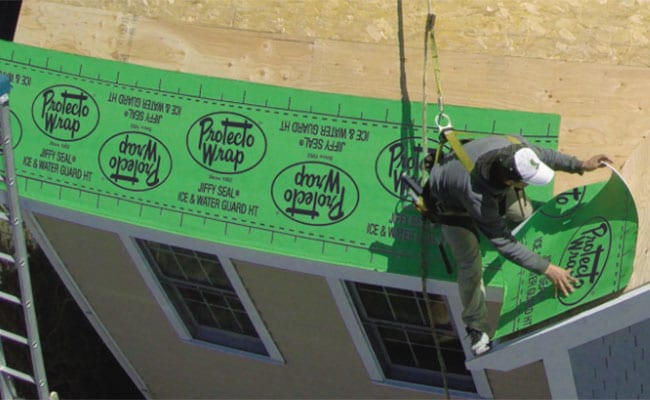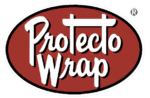 Jiffy Seal by Protecto Wrap
Protecto Wrap Company has been manufacturing waterproofing membranes since 1952 and has built a sound reputation for producing some of the highest quality waterproofing systems available. Their products meet or exceed the design requirements and specifications for a variety of applications. Protecto Wrap offers design consultation and field technical support for all product lines, which include: residential weather barriers, flooring underlayments and commercial building envelope solutions.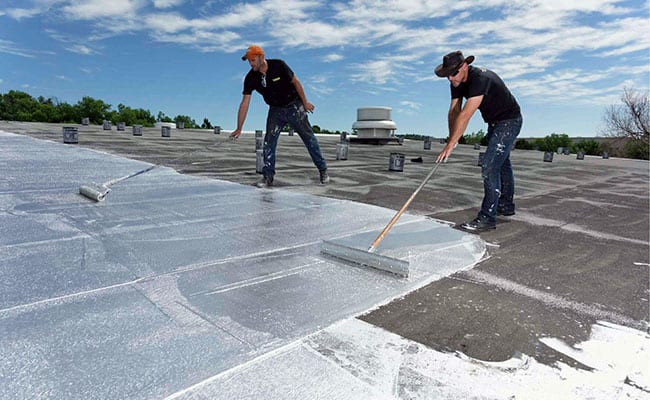 Karnak #19
Karnak manufactures a complete line of sustainable roof coatings, sealants and waterproofing products that comply with Energy Star and LEED requirements. Their products are designed to restore and extend the life of building envelopes while reducing environmental impact.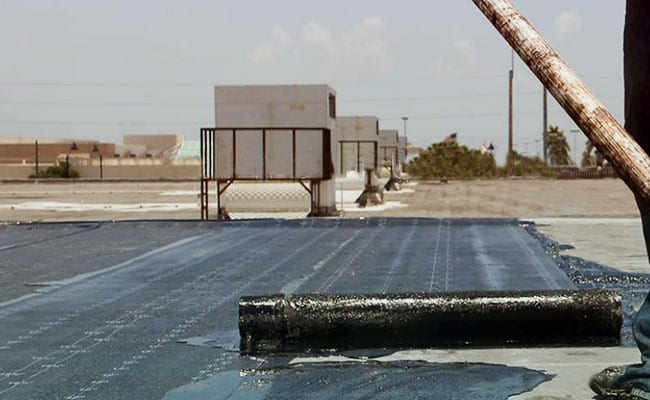 Special Order Only
Polyglass
POLYGLASS® is a leading manufacturer of synthetic and modified bitumen roofing and waterproofing membranes, insulation, roof coatings and elastomeric coatings for low-and steep-slope applications.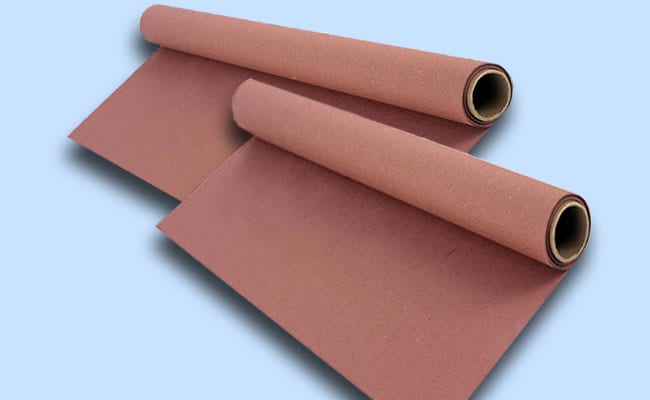 Red Rosin Paper
Red rosin building paper is used as underlayment in roofing as a protective sheet to prevent asphalt or coal tar dripping. In building construction, red rosin paper can be used to reduce air and moisture flow through a wall or floor It can also create a "slip sheet" so materials can move as they expand and contract. Red rosin paper keeps dirt and dust from working down through a floor, minimize squeaking.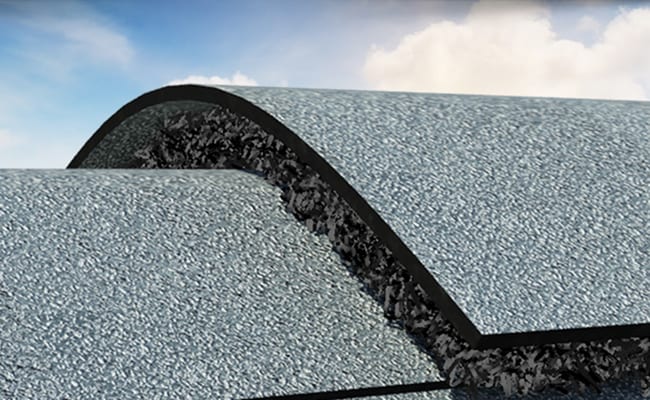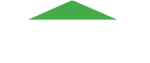 Roof Saver ridge vent
Roof Saver rolled ridge vent offers long-term performance with an affordable and safe venting option. Backed by industry certifications, extensive independent testing and a 40-year warranty, you can trust Roof Saver to protect your roof from wind-driven rain infiltration for years to come.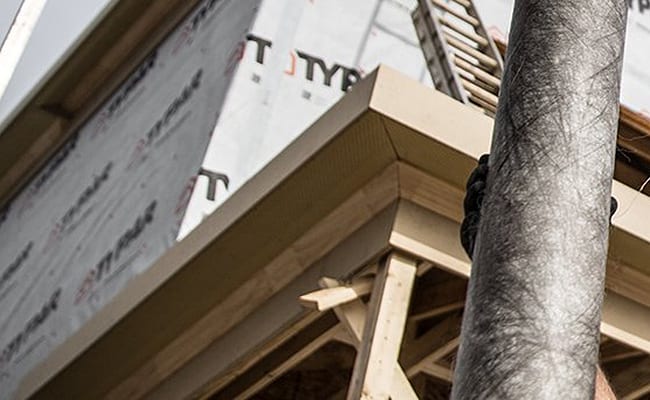 Special Order Only
Typar
The TYPAR® Weather Protection System provides exceptional comfort, energy efficiency, and moisture control. At the heart of the system are TYPAR Weather Resistant Barriers like HouseWrap and commercial grade MetroWrap; other products include flashing and roofing underlayment.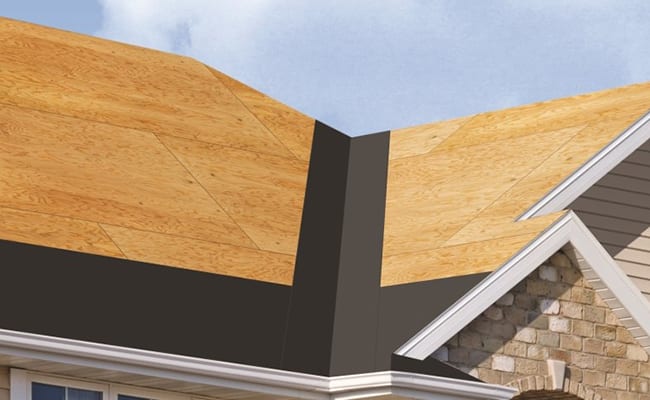 Special Order Only
WinterGuard
WinterGuard, a key component of the CertainTeed Integrity Roof System, is a waterproofing shingle underlayment solution for winning the battle against water penetration in your roof's most vulnerable places. WinterGuard is a composite material of asphalt polymers, which makes it form a vapor-tight protective barrier, providing a first line of defense against the elements.
Gutters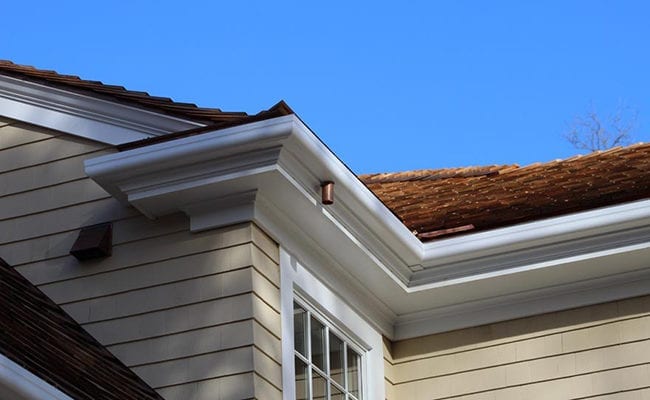 Wood Gutters
Whether you're tackling a restoration project and looking to stay authentic or just prefer the aesthetics of wood gutters, Moynihan has the wood products and craftsmen to make the project a success. We specialize in using Douglas fir for wood gutters because of its combination of affordability and durability.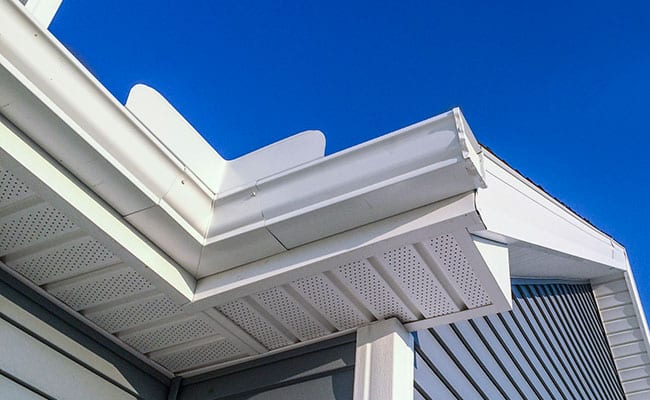 Aluminum Gutters
Aluminum gutters are the most popular type of gutters in America. Close to 80% of homes have aluminum gutters installed. Aluminum is strong, lightweight and as a general rule they can hold more water than other types of gutter. These gutters have a long life and do not rust. Call or come by to see the Aluminum gutters Moynihan carries.