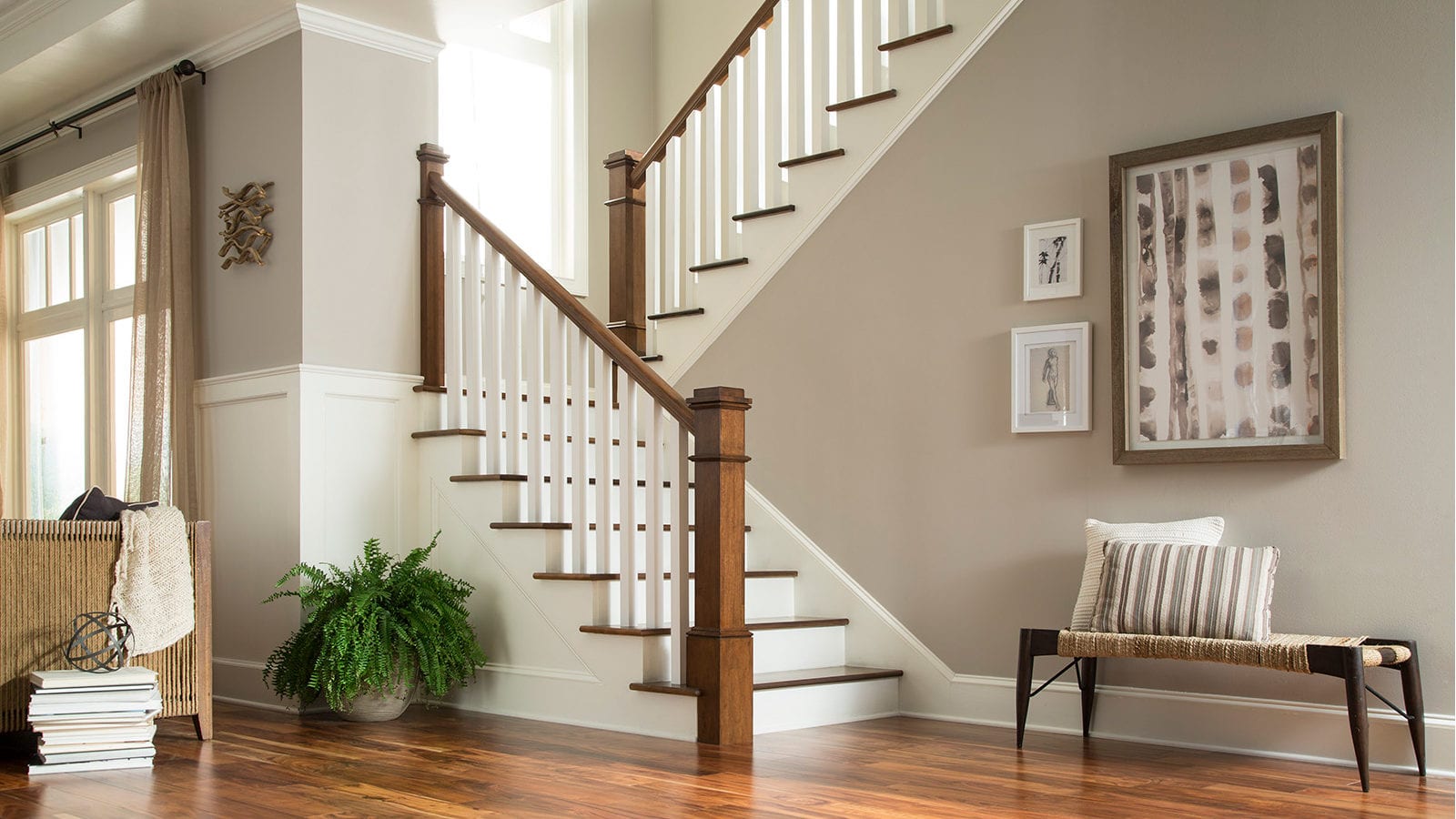 Stair Parts
Moynihan carries a large selection of stair parts including treads, risers, newel posts, balusters, railings, and other components to help you create a stairway that is sturdy and attractive.
Attic Stairs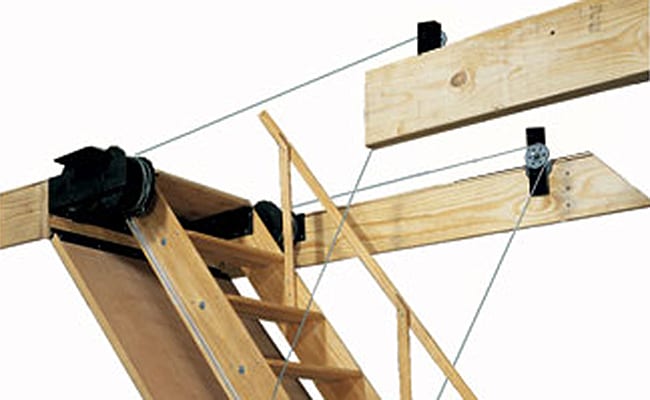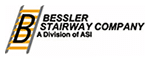 Bessler Stairway Company
Bessler makes the original disappearing stairway, designed to replace conventional folding attic stair ladders and engineered to fit existing folding-stair openings. Its solid, strong construction makes it perfect for both residential and commercial uses.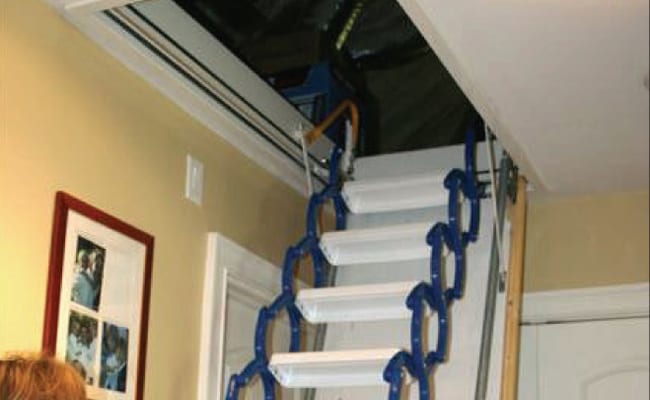 Rainbow Attic Stair
The Rainbow family of metal attic stair products offers residential users innovation, top quality, energy efficiency, and safety. Whether you want telescoping stairs, folding stairs, loft entry stairs, or remote-controlled stairs, Rainbow can meet every budget and application.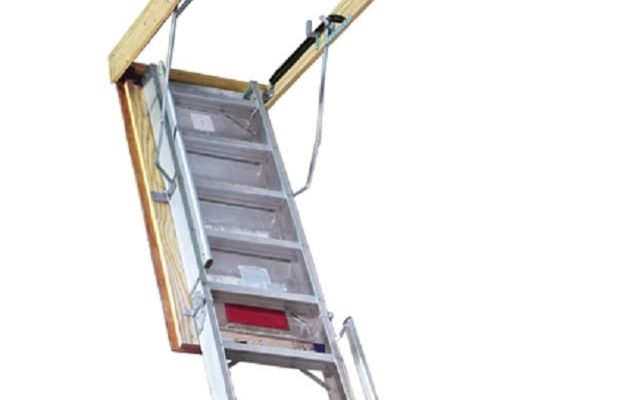 American Stairways, Inc.
American Stairways, Inc., manufactures the Husky folding attic stairway. Husky retractable stairs have more treads than its competitors for added ease and safety, plus easy first-step-out-of-attic and reinforced door features. Models are available in wood and in aluminum; the company also offers a state-of-the-art energy saver stair that meets the R10 thermal requirements for Energy Star qualified homes.