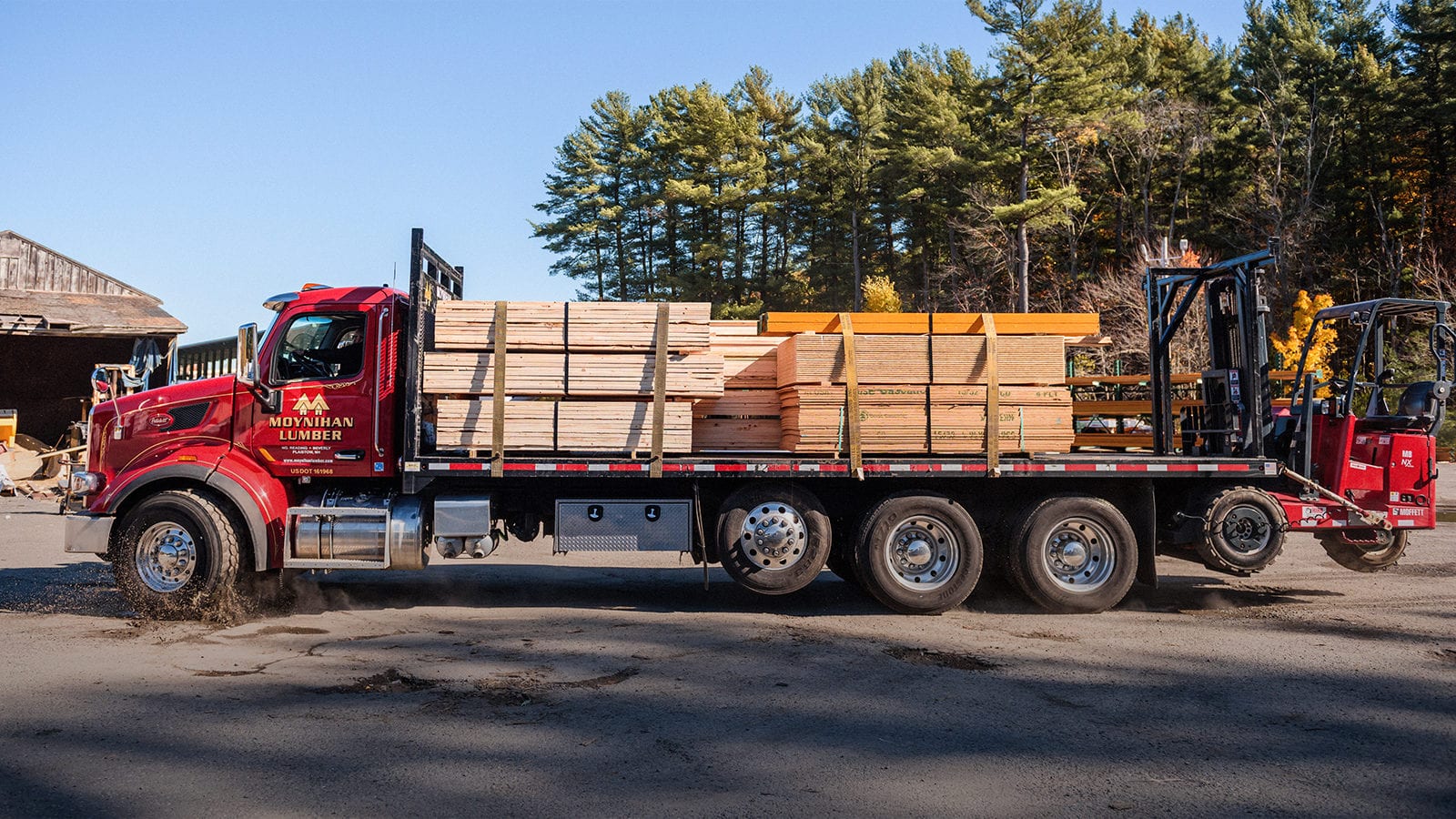 Services
Customers highly regard Moynihan for product selection and our range of services. We can build, create, modify, design, assist, cut, shape, educate, and deliver. Behind all of our services is a team of experts who are very familiar with all aspects of remodeling and construction processes.
Builder Services
Builders look to Moynihan to perform a number of important functions throughout the construction process. We help with material selection. We schedule. We deliver. We discuss product options. And we provide advice when requested. Our experienced team members are there for you to help facilitate each phase of your project.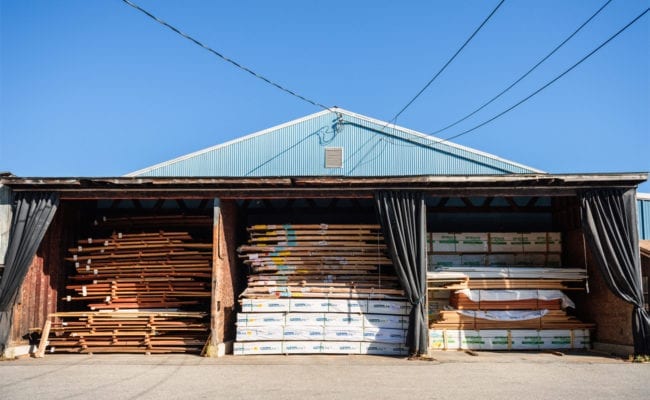 Estimating
The success of our customers' projects begins with an accurate estimate. We generate detailed figures on framing lumber, engineered lumber, and millwork. If there are alternative products that can help you reduce costs while fulfilling your requirements for quality and design, we will recommend them. We can also create a rough estimate from blueprint take-offs that will enable you to weigh your available options better.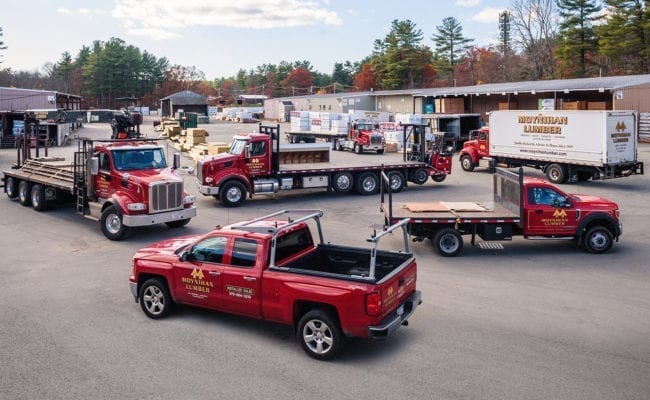 Free Delivery
We have a full fleet of vehicles that enables us always to keep pace with our busy delivery schedule. Our roster of 30+ vehicles includes racks, boxes, spiders, booms, a trailer truck, as well as pickups. We store items in our distribution center until the job site is ready. Moynihan drivers are experienced and up-to-date with all the latest safety training. Our Beverly boom often comes in handy, reaching up to 60 feet where other booms only reach 48.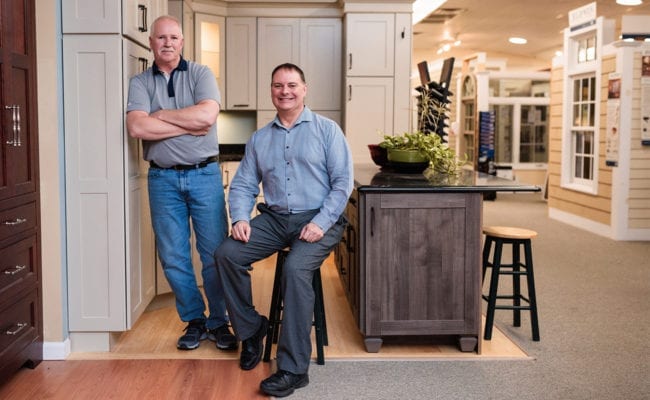 On Site Consultation
Moynihan offers job site consultation, sending a staff member to your site as we consider it crucial to take field measurements to verify openings and room sizes. We work with your team to accommodate product lead times and set up deliveries to ensure your products are where they need to be to complete the job on schedule.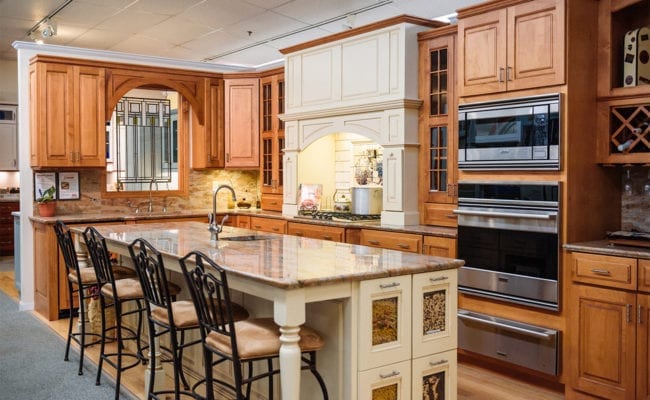 Kitchen & Bath and Deck Design
Our team of experienced designers is ready to help customers and contractors alike visualize their remodel or construction project. They can create detailed renderings and elevations with our state-of-the-art design software, provide a platform to compare product options and assist in determining the final selection. Visit our showrooms and let our designers assist you in making the best decision to bring your project to life.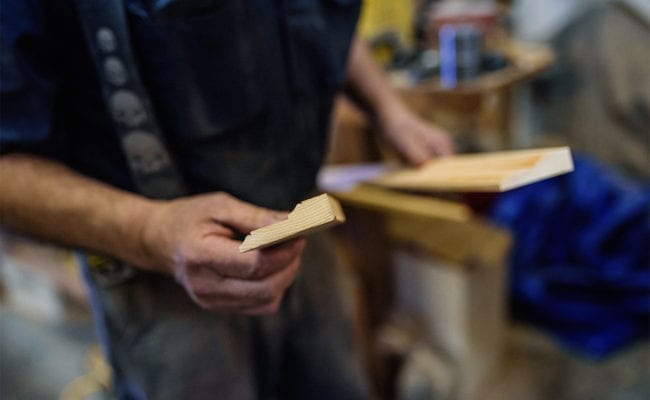 Builder & Contractor Education
Moynihan provides several educational services to enable our contractors to stay current with the latest industry trends and information. During the year, we schedule live demo events so builders can get a firsthand look at products and solutions presented by manufacturers.
Architect Services
Our team often consults with architects to facilitate and expedite their projects. We present detailed information on product features and pricing to help them make the best selections for their designs. We also provide recommendations on specific materials to maximize energy efficiency.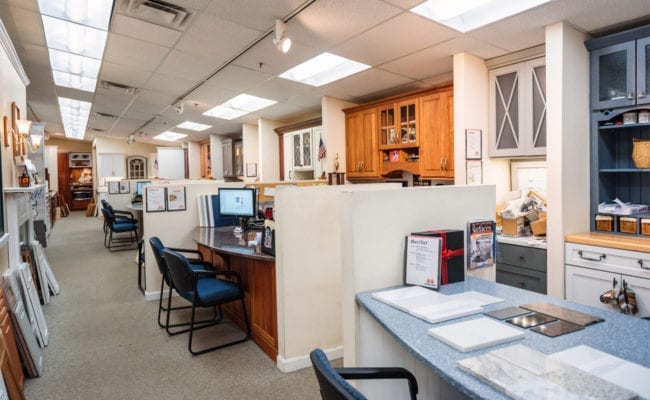 Client Assistance
Many architects send their clients to the Moynihan showroom to get them involved firsthand in the product decision-making process. We give your clients all the information they need to make the best choices for their style and budget. Our conference showrooms are also available for architects to meet with their clients where they're certain to be inspired by your designs with our products in a hands-on environment.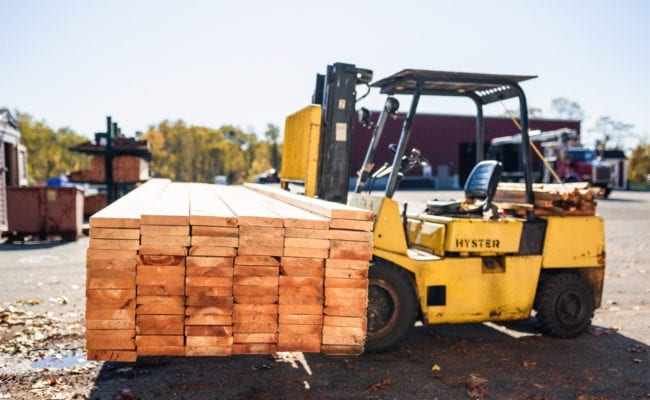 Project Coordination
Many architects utilize us as a liaison; we work with product vendors and our product specialists to get a firm handle on lead times, coordinate with our various departments, develop delivery schedules. We also provide other ancillary services to enable the project to move forward on time and on budget.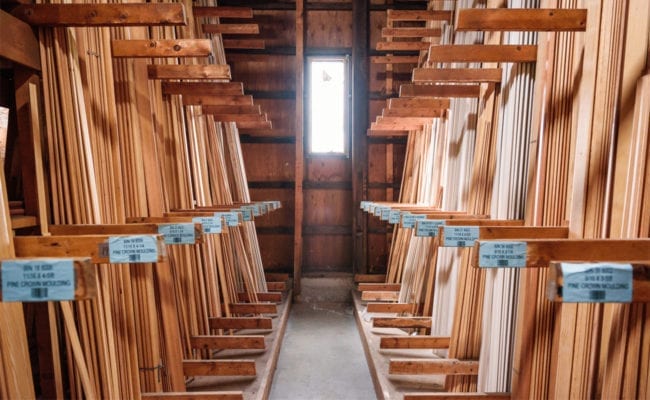 Spec Sheet Preparation
Our team delivers comprehensive product information to architects utilizing our knowledge of building materials to write specification sheets with details on pricing, features, benefits, comparisons, as well as MSDS.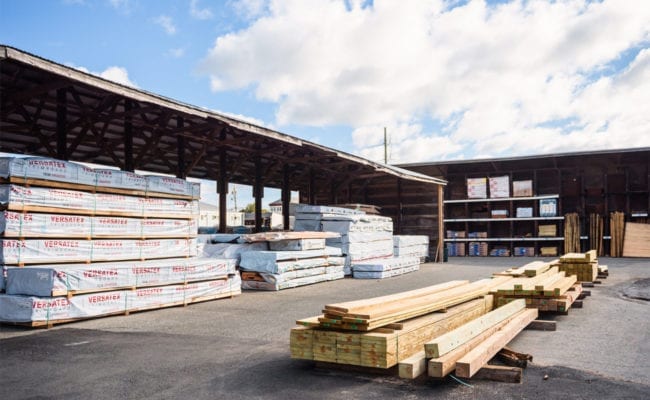 Energy Efficient, Environmentally Conscientious Design
Moynihan specialists are often asked by architects to make environmentally-friendly recommendations for specific materials or an entire project. We make sure our recommendations provide optimal energy efficiency. Our experienced team fulfills LEEDS, ADA, HUD, and Net Zero criteria.
Millwork Services
For over two decades, the millwork department at Moynihan has created picture-perfect mouldings, stairs, pre-hung doors, and other products for builders and homeowners. Our millwork artisans operate out of a 2,000 square foot facility at our North Reading location. They have turned out countless hardwood, softwood, and PVC profiles. If you have a project that requires expert craftsmanship, talk to the professionals at our stores.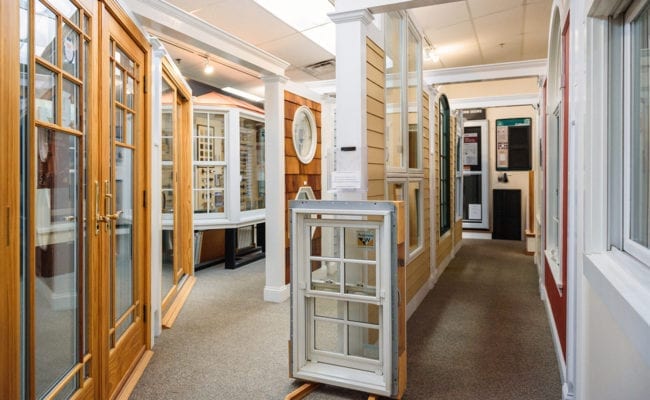 Windows & Transoms
Moynihan's selection of new construction and replacement windows is unparalleled, featuring such industry-leading manufacturers as Andersen, Mathews Brothers, and Windsor. Our knowledgeable staff can help you decide on which line best suits your requirements for energy efficiency, soundproofing, materials, all at competitive pricing. We also carry top-of-the-line skylights from Velux.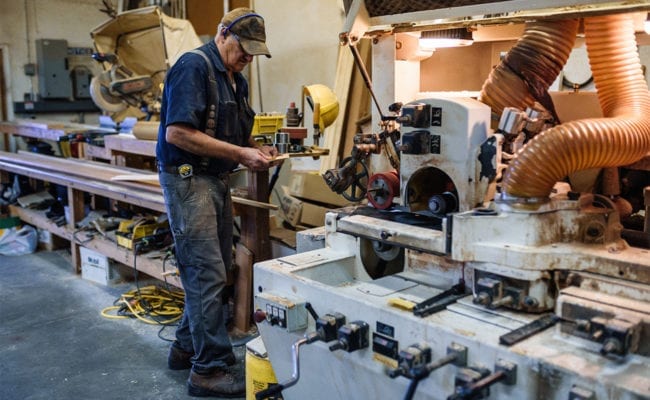 Brackets & Corbels
We fabricate brackets and corbels from many types of wood and PVC for interior and exterior purposes. These architectural pieces add a stylish decorative flair to any setting while providing the necessary structural functionality. Call on our experts to create these distinctive design components for shelves, mantels, and other applications.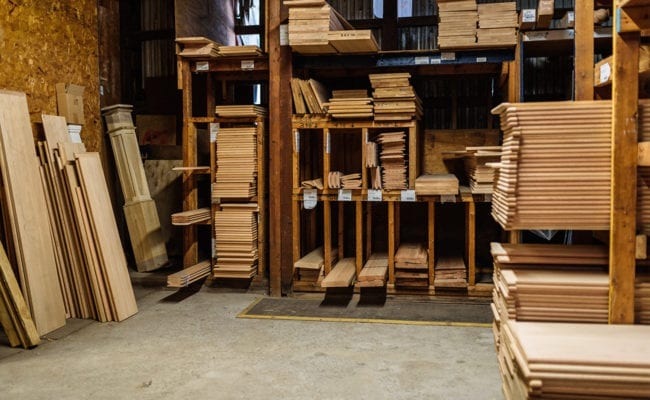 Stairs
Moynihan's craftsmen apply their expertise to build exceptional interior and exterior stairs. Our capabilities include custom-sized treads and risers in a variety of wood species for commercial and residential settings. If you need consultation services, we are happy to consult on step surface options, railing options, and other design choices. Finally, we provide wooden, metal, and custom balusters and newels with stair part brands, including Crown Heritage, Ideal, Coffman, LJ Smith, and OakPoint.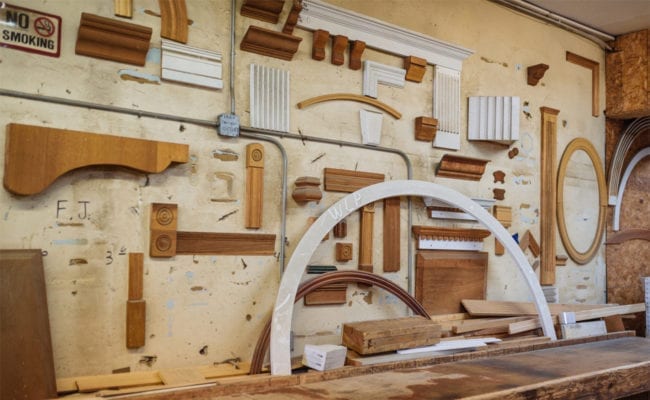 Profile Matching
Our highly experienced millwork specialists at our North Reading store expertly match moulding profiles. We can use our bending oven to bend PVC trim board and some moldings to create radius or curved applications. Have an existing moulding that you want to feature in your restoration or renovation project? Bring it to us and we'll replicate it in your choice of wood or PVC.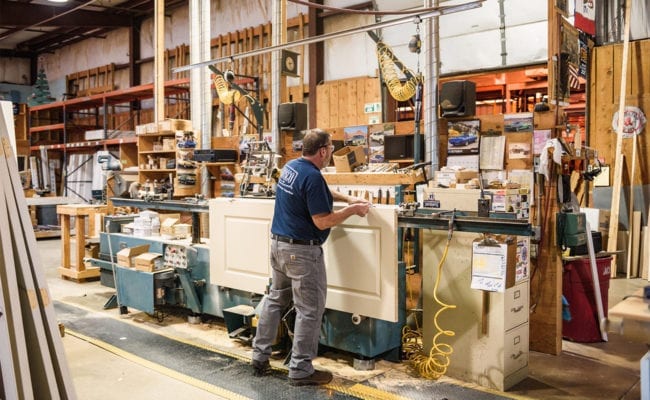 Door Shop
Bring us your design parameters and our craftsmen will use pre-hung door machines to take door slabs and pre-hang them. We'll pre-hang interior, exterior, wood, and fiberglass doors up to 3' 6" inches wide and 8' high. Our door shop services also include the preparation of single and double door jambs and multiple options for casings and hinges. Whether your project is a new home, apartment, or commercial property, you'll find these services to be as time-saving as they are cost-effective.
Installation
Moynihan provides premium installation services for several products including exterior and interior doors, as well as interior and exterior casings. We also install new construction windows, replacement windows, and skylights. We feature brands like Andersen, Matthew Brothers, and Velux, and each is covered under a manufacturer's warranty.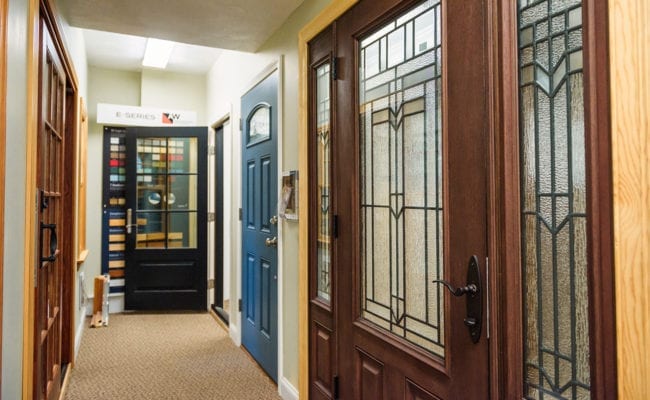 Doors
We offer premium installation of both interior and exterior doors. Our staff of installation professionals is well versed in all the latest installation products and techniques to ensure your door is properly installed to function its best and provide a lifetime of protection from the elements.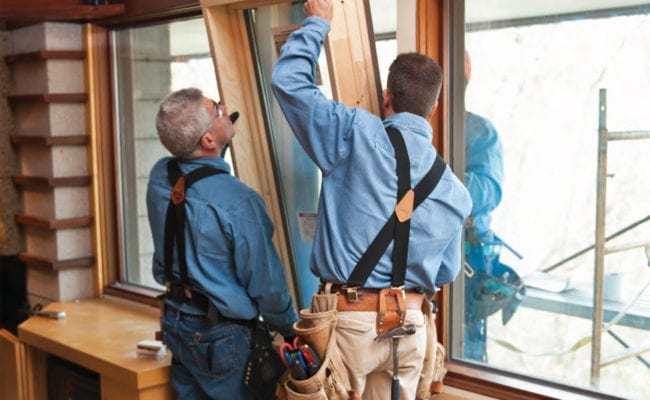 New Construction Windows, Replacement Windows & Skylights
Our factory trained installers are ready to help to make sure your new build comes in on time and on budget. With our training and full manufacturer's warranties, you will pass on peace of mind to your clients.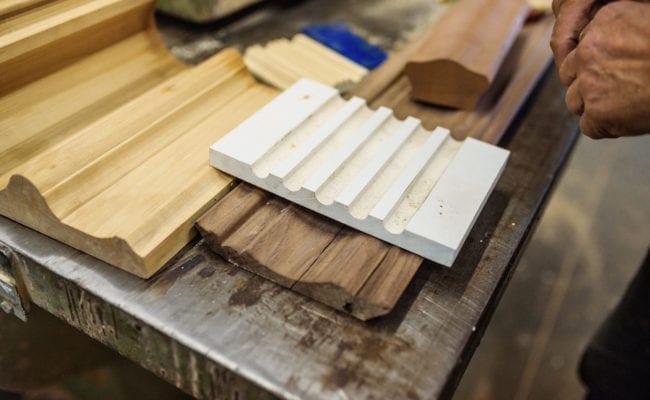 Casings
Whether exterior or interior, our installation team has the tools and know how to handle all your casing installation needs. Our team stands behind you to make sure you get the casing right the first time.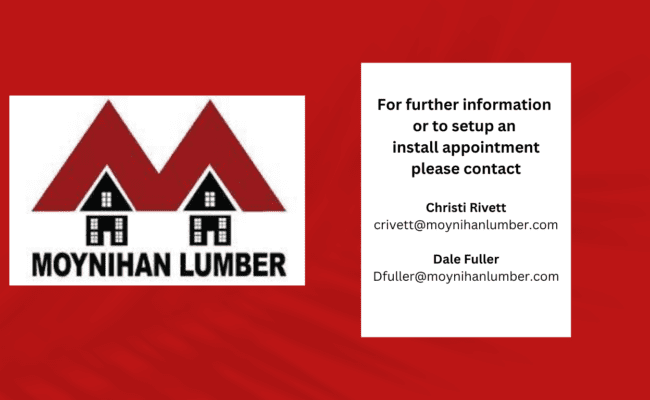 Install Contact Information
For further questions about our install program or to setup an install appointment please contact Christ Rivett at crivett@moynihanlumber.com or Dale Fuller at dfuller@moynihanlumber.com
More Moynihan Services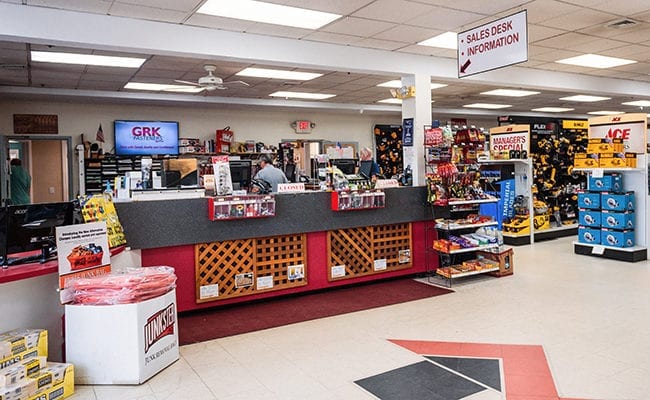 Account Services
Moynihan offers several convenient account services to help you maintain optimal cash flow. We automatically email copies of each invoice and accept payment of bills online. Our online portal enables customers to log in and review their statements. Customers can also apply for credit.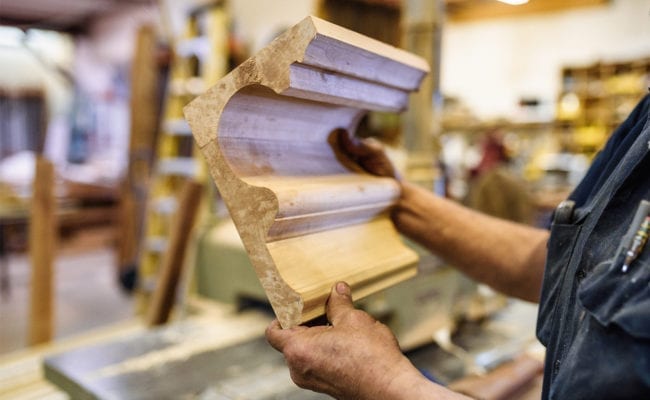 Historic Renovation Services
Moynihan is often called on to assist in historic renovations. Our experienced team in the North Reading location is adept at grinding moulding knives to match historic mouldings. They can create, beadboard, brackets, rails, and stair treads that are in full historical compliance.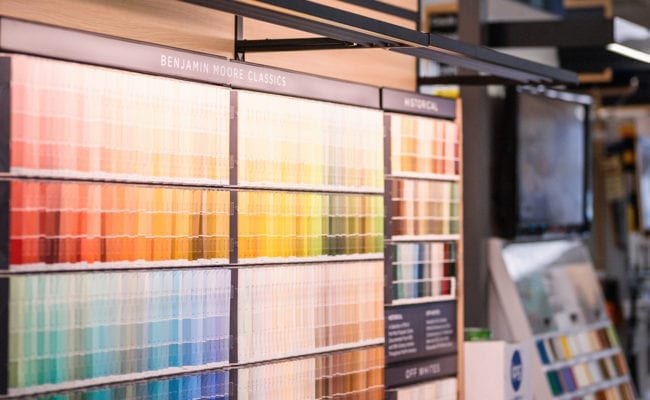 Paint & Décor Services
Moynihan offers paint and home fashions services at all of our locations. Our paint experts are highly experienced in custom color matching and will match any sample you bring in. Put them to the test! They can also help with color selection, and we keep all customer color formulas on file.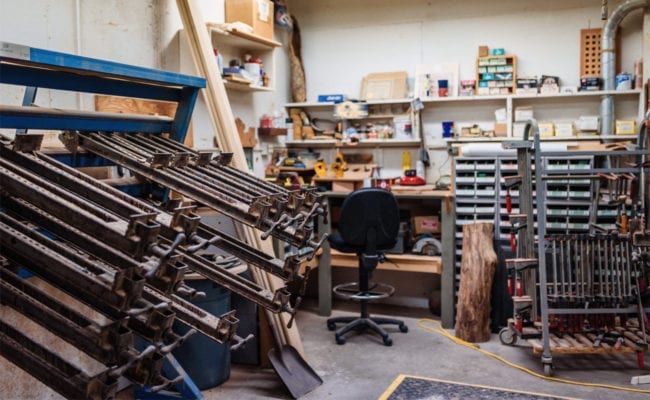 Repair Services
Our team repairs all types of power and pneumatic tools with a two-week turnaround. We also sharpen blades, lawnmower blades, chain saw blades, knives, and other instruments with a one-to-two week turnaround.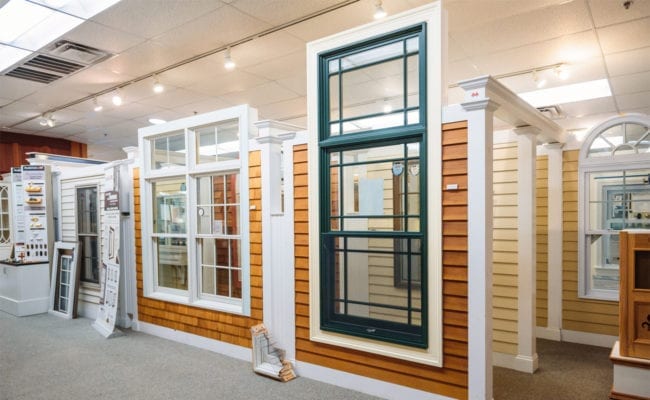 Window & Door Services
Our staff repairs many brands of windows, screens, and auxiliary products and is certified by Andersen.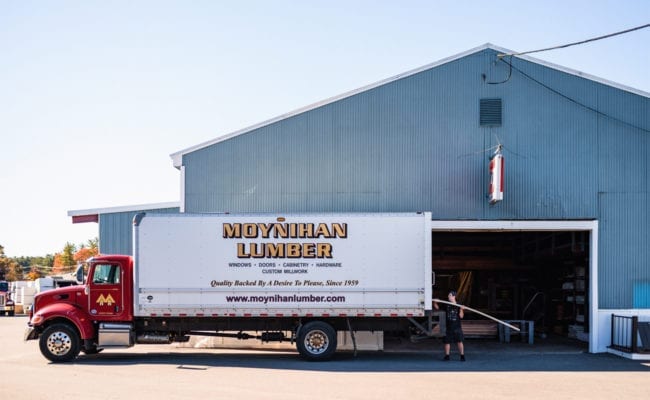 Pre-finished Siding
Moynihan offers pre-finishing services for wood, PVC, and fiber cement siding and trim all within a three-to-four week lead time. We warranty all of our pre-finishing services to provide you with peace of mind.